An advanced electronic thermostat offers several manual and automatic functions, including the SMART mode, using the principle of artificial intelligence.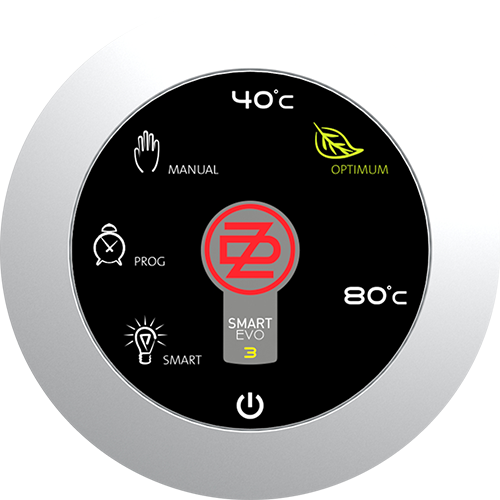 MANUAL
The function of a regular thermostat with a water temperature setting of 40 °C - 80 °C, including the setting of OPTIMUM (55 °C).

MANUAL HDO
Manual mode, additionally including support for multiple remote control (HDO).

OPTIMUM 55°C
55 °C is the recommended figure for manual setting.



PROG
The function of a common thermostat with a weekly programmer.

SMART
The function of an intelligent thermostat which reacts to the water consumption of the user.
SMART HDO - the function of an intelligent thermostat reacting to the consumption of warm water by the user and, moreover, supported by HDO.

ANTI FREEZE
Switched off Heaters monitor the minimal temperature of 5 °C and thereby protect the water heater from freezing.